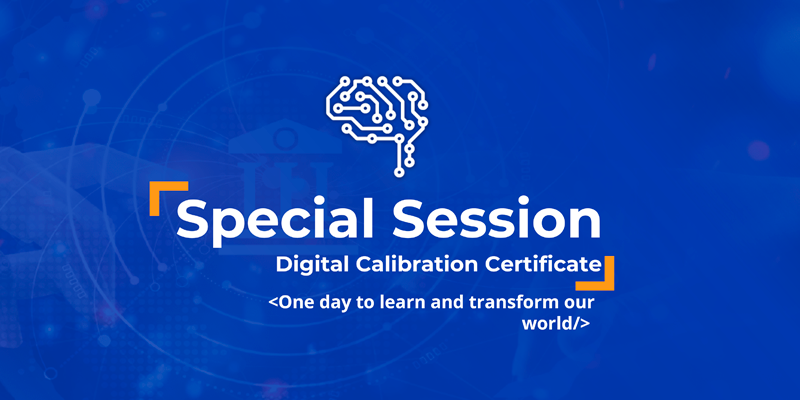 The M4DT MGW14 of SIM make an invitation to participle in a Special Session about the Digital Calibration Certificate. In recent months the digital calibration certificates have taken relevance to know the scope and challenges to be addressed, so special guests from the digital transformation group and PTB collaborators will be in a special session where relevant ideas will be presented for those who want to know more and for those who are already working on the topic. 
This event will be host using ZOOM platform with simultaneous translation.
Please register and you will receive link to Zoom before event.
Agenda
Time (UTC)
Topic
Facilitator

14h00

Welcome

Javier Arias

CENAMEP - Panamá

14h10

Progress and future of DCC

DCC PTB Team

14h40

Digitalization perspectives at NIST (to be confirmed)

James Fedchak

NIST - USA

14h50

Challenges in DCC at CENAM

DCC CENAM Team




15h00

Q&A

Carlos Galvan

CENAM - México

15h25

Closing

Carlos Galvan

CENAM - México




Date: October 7th, 2022 - 14h00 to 15h30 UTC.
Remember
08:00 a.m. to 09:30 a.m. Guatemala (UTC-6)
09:00 a.m. to 10:30 p.m. Central Mexico, Lima Peru, Bogotá, (UTC-5)
11:00 a.m. to 12:30 p.m. Buenos Aires, Rio de Janeiro (UTC-3)