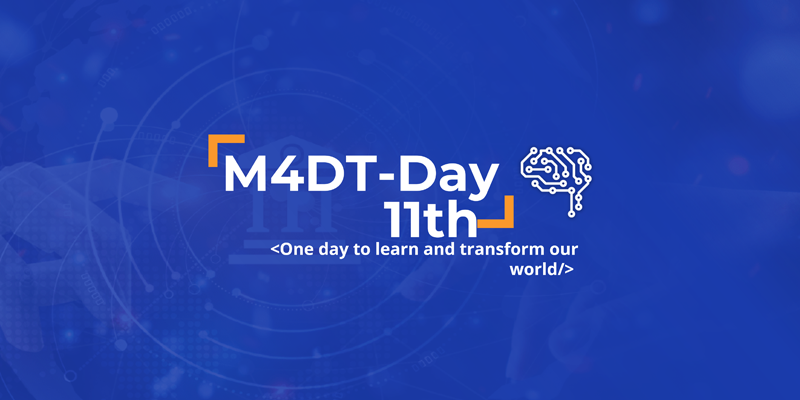 The M4DT Follow Up&Support Group have decided to organize each last Thursday of the month a broader M4DT activity, the event in which the people who are interested in the digital transformation meet, inviting interested colleagues of the SIM region to a 120 minutes presentation, discussion, and exchange on M4DT topics. 
This month, the topic will be related to Metrology for Industry 4.0, on Thursday September 22th, 2022 at 15h00 UTC.
Agenda
Time (UTC)
Topic
Facilitator

14h55

Connecting

Gabriel Lugo

CENAM - México




15h00

Start of the M4DT Day

15h05

Welcome words and introduction to the day

15h10

Metrology for IoT applications

Olman Ramos

LCM – Costa Rica

15h35

Q&A / Exchange Presentation 1

15h45

New metrological resources for Industry 4.0

Eduardo Bierzychudek

INTI - Argentina

16h10

Q&A / Exchange Presentation 2

16h20

A strategy for the implementation of Industry 4.0 through digital transformation

Aldo García

CENAM - México

16h45

Q&A / Exchange Presentation 3

16h55

Closing Words & Comments

Gabriel Lugo

CENAM - México



Date: September 22th, 2022 - 15h00 to 17h00 UTC.
Remember
15h00 UTC
10h00 UTC-5 (Mexico Central Time, Lima , Bogotá )
12h00 UTC-3 (Buenos Aires, Rio de Janeiro, Santiago)
Please share this information with your colleagues interested on this topic.
Speakers
Meet our speakers.
We will continue to add speaker details to this page as we get closer to the event.
Marcos Bierzychudek
Instituto Nacional de Tecnología Industrial - Argentina
Marcos E. Bierzychudek received the Electronic Engineering degree from the Universidad de Buenos Aires in 2006 and the Ph.D. degree in engineering from the Instituto Tecnológico de Buenos Aires, Argentina in 2016.
In 2005, He joined the electricity division of the Instituto Nacional de Tecnología Industrial (INTI), Argentina. Mainly, his areas of expertise and interest are resistance and voltage metrology, SQUIDs and cryogenic current comparator, low current and charge measurement, and control theory. His current research includes the design of electronic devices for high voltage and current metrology.
Marcos collaborated on several joint research projects with institutes and companies from Argentina, North America and Europe. Furthermore, He is teacher at the Universidad de Moreno since 2017.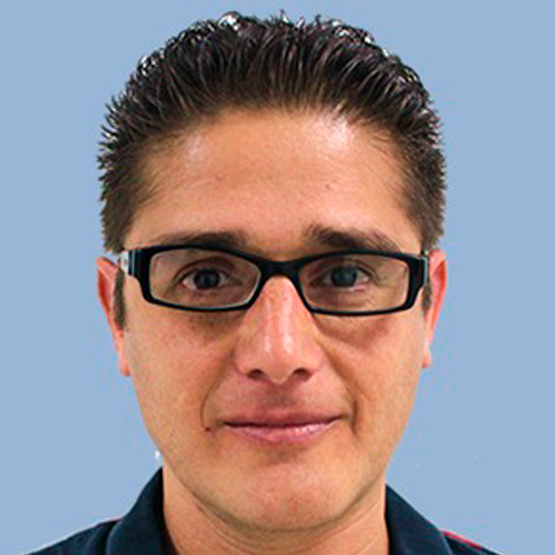 Olman Ramos
Laboratorio Costarricense de Metrología (LCM)- Costa Rica
Olman Ramos Alfaro is a mechanical engineer, with a master's degree in mechanical engineering in Manufacturing Systems and Materials from the University of Costa Rica (UCR). He works as head of the Department of Physical Metrology (DMF) and has developed his metrological activities in the Laboratory of Mass and Scales of the LCM. He is a professor in the master's degree in mechanical engineering at the University of Costa Rica (UCR), in the course (class) of measurements and instrumentation (SP-6203). He is an instructor at the LCM on topics of metrology and digitalization. Coordinator of the LCM Digitalization and Metrology 4.0 Working Group, created in August 2019. Representative of the Costa Rican Metrology Laboratory (LCM) at SIM - WG 14 (M4DT). He is a member of the IMEKO TC6 in Digital Transformation.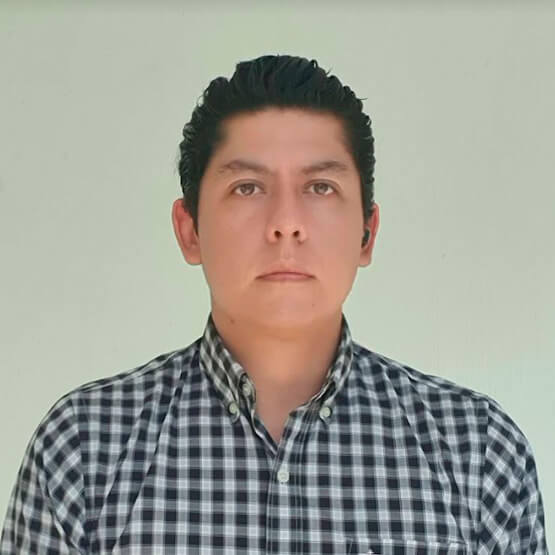 Aldo García
Centro Nacional de Metrología - México
Experience in development of projects and services for the area of vibration and acoustics of CENAM. Knowledge applied to vibration and acoustics measurement. Experience in calibration services, development and optimization of measurement systems using instrumentation and signal control of various transducers, as well as programming skills, knowledge of standards for measurement laboratories, uncertainty estimation, teamwork, continuous improvement and implementation of Agile models. Active participation in digital transformation topics such as industry 4.0, metrology 4.0, digital calibration certificates, remote sensors and metrological cloud. I currently lead one of the digital transformation task forces under the name of agile projects".
Presentations
Look back at our talks.
Strategy for Implementation Industry 40 through Digital Transformation
New Metrological Resources for Industry 4.0 
 Metrology for IoT applications