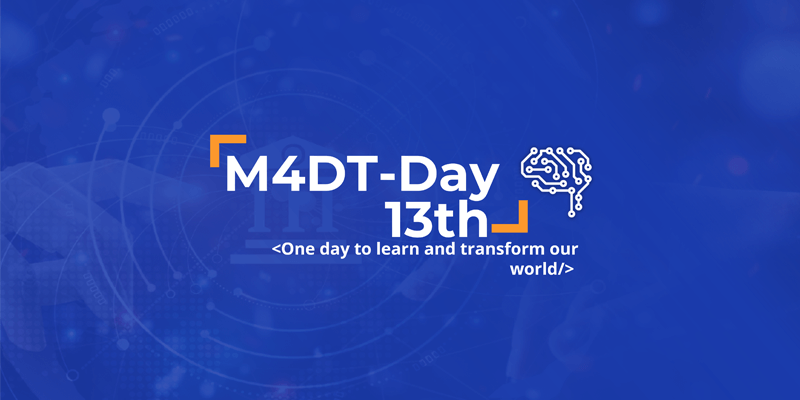 The M4DT Follow Up&Support Group have decided to organize each last Thursday of the month a broader M4DT activity, the event in which the people who are interested in the digital transformation meet, inviting interested colleagues of the SIM region to a 150 minutes presentation, discussion, and exchange on M4DT topics. 
This month, the topic will be related to Cloud Technologies for Metrology, on Thursday April 27th, 2023 at 15h00 UTC.
Remember
9h00 UTC-5 (Mexico Central Time, Lima , Bogota)
12h00 UTC-3 (Buenos Aires, Rio de Janeiro, Santiago)
Please share this information with your colleagues interested on this topic.

Agenda
Time (UTC)
Topic
Facilitator

14h55

Connecting

Rodolfo Souza

INMETRO, Brazil




15h00

Start of the M4DT Day

15h05

Welcome words and introduction to the day

15h10

Merging Brazil's Digital Metrological Artefacts with Blockchain

Jean E. Martina

UFSC, Brazil

15h30

Q&A / Exchange Presentation 1

15h40

Blockchain in Legal Metrology and Inter-NMI Network

Mahbuba Moni

PTB, Germany

16h00

Q&A / Exchange Presentation 2

16h10

Blockchain and eVoting

Daniels Peters

PTB, Germany

16h30

Q&A / Exchange Presentation 3

16h40

Blockchains for monitoring Critical Infrastructures: learning from Data and Measurements

Wilson S. Melo

INMETRO, Brazil

17h00

Q&A / Exchange Presentation 4

17h10

Presentation of the N°10 Digital Transformation of the magazine "De acuerdo! Science at your measure

Alexis Valqui

PTB consultant




17h25

Closing Words & Comments

Rodolfo Souza

INMETRO, Brazil



Speakers
Meet our speakers.
We will continue to add speaker details to this page as we get closer to the event.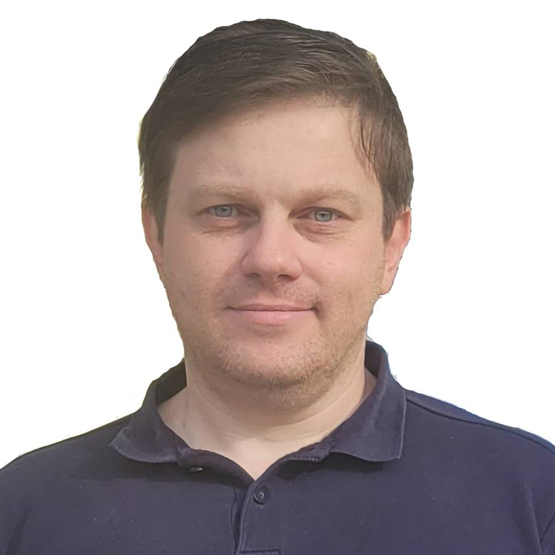 Jean E. Martina
UFSC - Brazil
Senior Lecturer and Researcher at LabSEC Universidade Federal de Santa Catarina
He is currently a Senior Lecutrer and Researcher at LabSEC (Computer Security Laboratory) – Universidade Federal de Santa Catarina. He is currently working on authentication protocols for telemedicine environments, on the formalisation of security ceremonies, the desing of IoT-tailored security protocols and Blockchain Applications. Jean is also a visiting lecturer in Computer Science at University of Hertfordshire working mainly as project supervisor for B.Sc. and M.Sc degrees.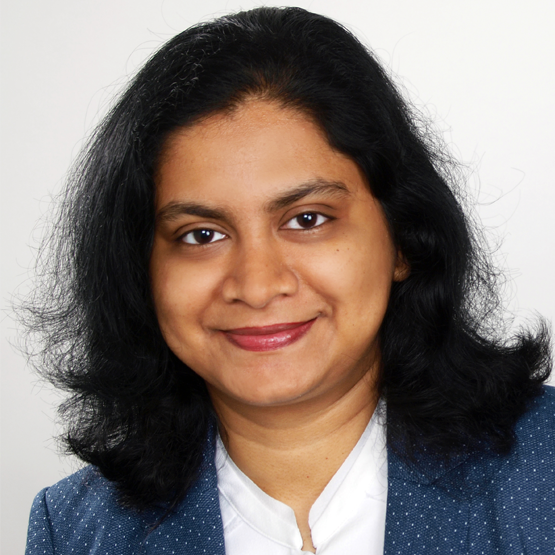 Mahbuba Moni
PTB - Germany
Since 2019, Mahbuba Moni has been a scientific employee of Physikalisch-Technische Bundesanstalt (PTB) in Germany. In the area of legal metrology, she has worked on cutting-edge technologies to improve the security, privacy, and scalability features of blockchain technology. Using the Hyperledger Fabric framework, she also expands her expertise in designing private blockchain applications. Mahbuba actively supports and works with national and international notified bodies to test, examine, and implement the smart contracts. She received her Master of Science (M.Sc.) degree in Communication and Media Engineering from Hochschule Offenburg, Germany.
Daniel Peters
PTB - Germany
Dr. Daniel Peters finished his Master of Computer Science at the Karlsruhe Institute of Technology (KIT) in Germany in 2013 and his PhD (Dr.-Ing.) at the Technical University of Berlin with the focus on Security in Telecommunications, and secure system architectures for measuring instruments.
Additionally, he finished a 3-year PhD program about the investigation of the civil security technologies at the Helmholtz Research School on Security Technologies (HRSST) in Berlin. In 2019 he was a Guest Researcher for 3 months at the National Metrology Institute of Japan in Tokyo.
Since 2018 he is Head of the Working Group "Embedded Metrological Systems" at the German National Metrology Institute, Physikalisch-Technische Bundesanstalt (PTB), in Berlin. His group is doing IT security training and consulting for international metrology institutes, research on blockchain solutions based on Hyperledger Fabric, creates secure virtualization environments, and does software testing for measuring instruments under legal control.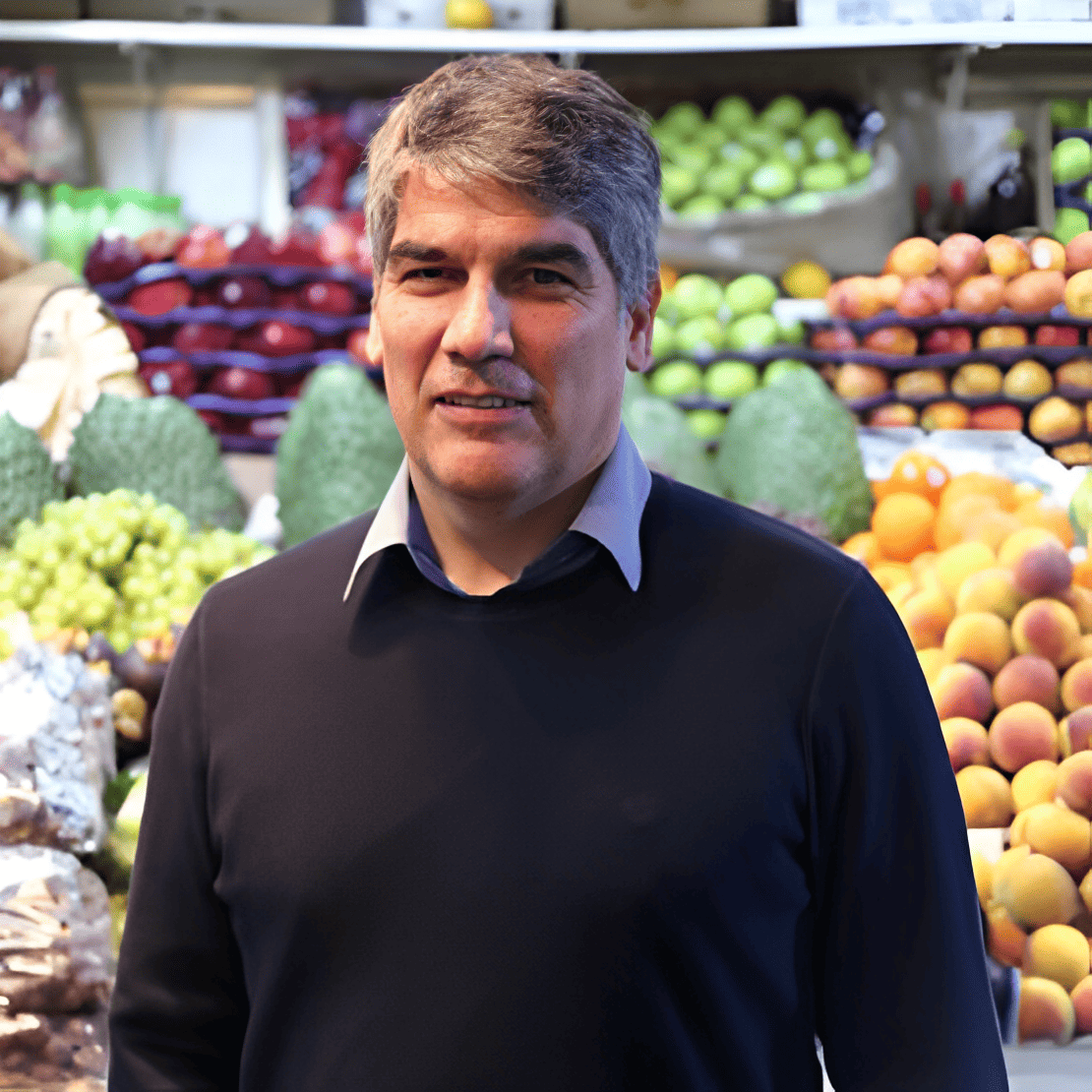 Alexis Valqui
PTB consultant PTB consultant - Perú
Dr. Alexis Valqui Haase
Peruvian-German consultant on quality infrastructure, development policy, agricultural development and trade.
Alexis Valqui received his PhD (Dr. sc. agr.) from the University of Hohenheim, Germany in 2002 in Agricultural Economics and Social Sciences in the Tropics and Subtropics.
From 2000 to 2016 he worked for the Physikalisch-Technische Bundesanstalt (PTB) in Braunschweig, Germany.
From 2000 to 2004 as project coordinator for Quality Infrastructure projects in Latin America and the Caribbean.
From 2004 to 2007 he was seconded as Senior Advisor in the division Globalization, Trade and Investment at the Federal Ministry for Economic Cooperation and Development being responsible for Economic Partnership Agreements and Quality Infrastructure programs.
From 2007 to 2016 he was Head of "Technical Cooperation in Latin America and the Caribbean" at PTB.
Since 2013 he has been the editor of the annual magazine "De acuerdo! La ciencia a tu medida" www.revistadeacuerdo.org
Since 2017 he has been working as a consultant based in Lima, Peru.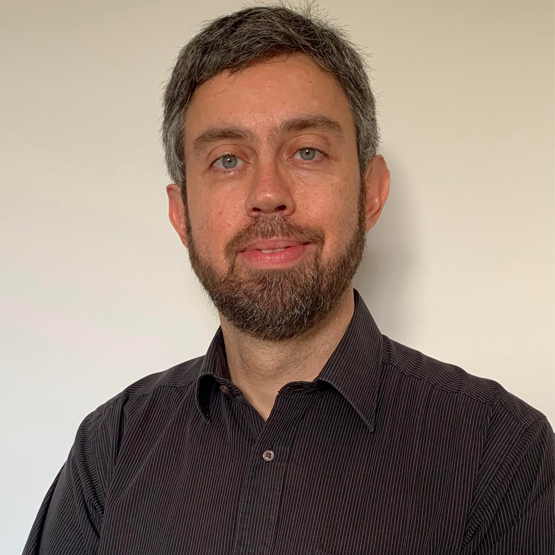 Wilson S. Melo
INMETRO - Brazil
is a Researcher at the Brazilian National Institute of Metrology, Quality, and Technology (Inmetro), and a lecturer at the Metrology Post Graduation Programa (PPGM) since 2019. He holds a Ph.D. in Informatics from the Federal University of Rio de Janeiro (UFRJ). His main expertise regards software for industrial applications, especially solutions related to measurement, control, patterns recognizing, and cybersecurity.
Presentations
Look back at our talks.
Merging Brazil's Digital Metrological Artefacts with Blockchain
Blockchain in Legal Metrology and Inter-NMI Network
Blockchains for monitoring Critical Infrastructures: learning from Data and Measurements
Presentation of the N°10 Digital Transformation of the magazine "De acuerdo! Science at your measure